Garteln in Wien - Gardening in Vienna
Gardening in Vienna? Bio Forschung Austria shows how!
With various projects, all those who do not have a garden themselves are offered the opportunity to garden and discover their own green thumb.
I am happy about this great project, because gardening is good for the climate and brings people together.
I wish everyone lots of fun!
Jürgen Czernohorszky
City Councilor for Climate, Environment, Democracy and Human Resources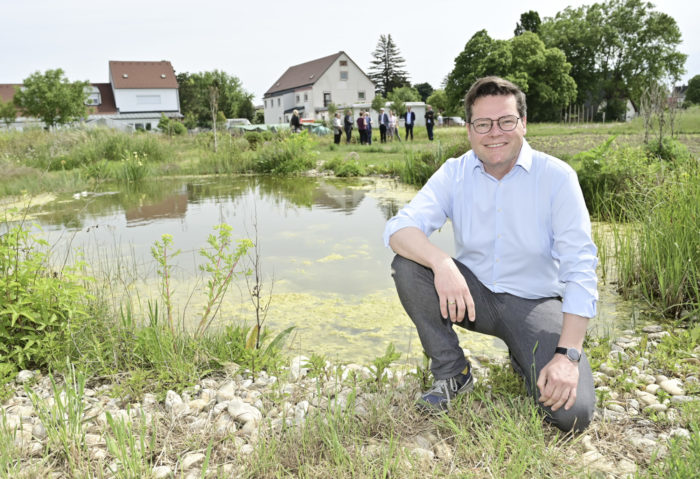 Councillor Jürgen Czernohorszky in the "Garden of Diversity" of Bio Forschung Austria © Jobst/PID
In Vienna the trend of urban gardening is unbroken since nearly 20 years.  Several municipal, semi-public and private organizations are involved in the management of it. A whole spectrum of different possibilities to be active in gardening has developed in the City. 2016 "Garteln in Wien" (Gardening in Vienna) has been set up by the city government at Bio Forschung Austria as central coordination and support center for urban gardening in Vienna.